When you are in Helsinki what is better than to take some photos of old men – better known as U2? Well – I took some cool photos a couple of hours ago, here they are. But for the first time in 7 years I left my Canon behind…I only had my iPhone (how is that possible?)
Both Bono, Adam and The Edge are taken close up, while talking to us and giving autographs. Cool guys they are! I hope they always have to sing that song…
The photos is lisenced under a Creative Commons Attribution-Noncommercial-Share Alike 3.0 License
Bono in action: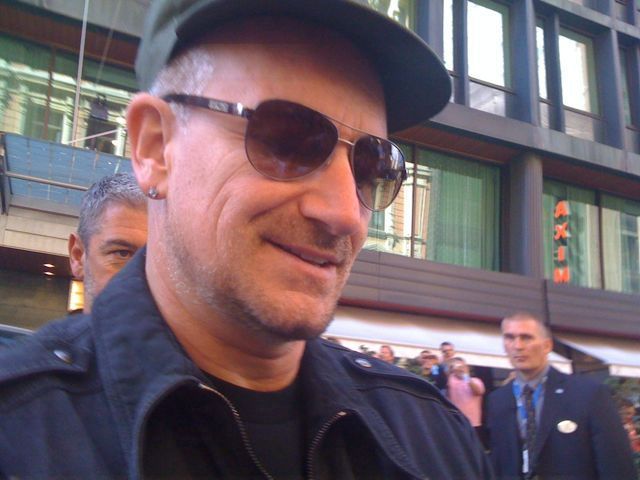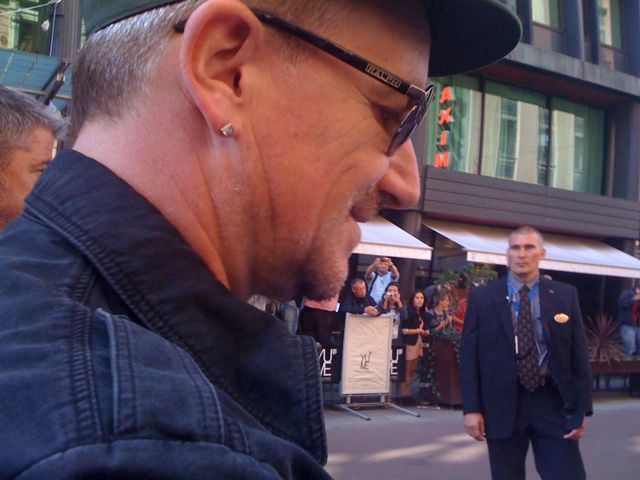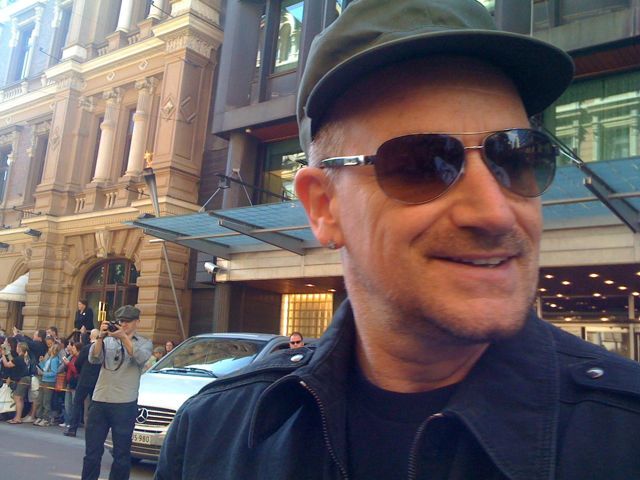 Adam in action: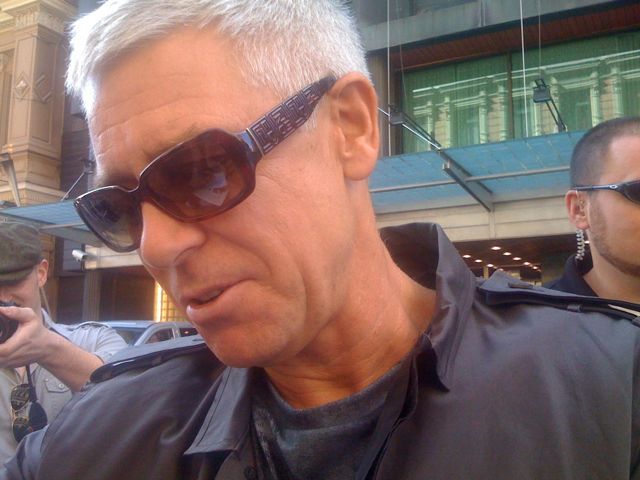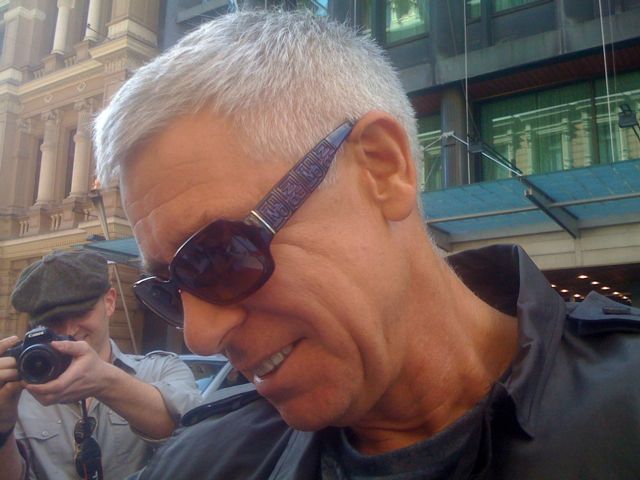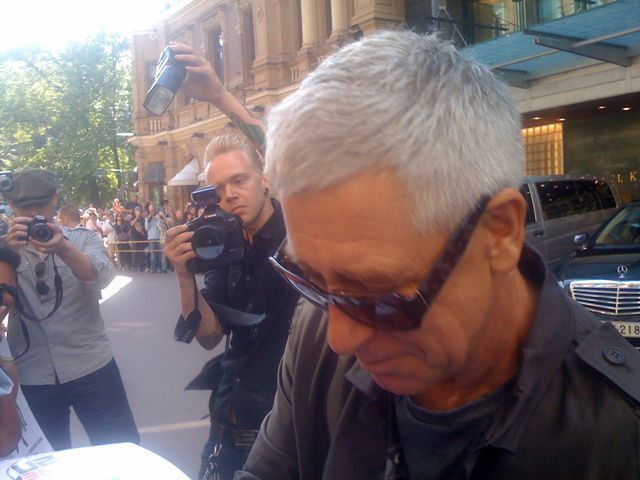 The Edge in action: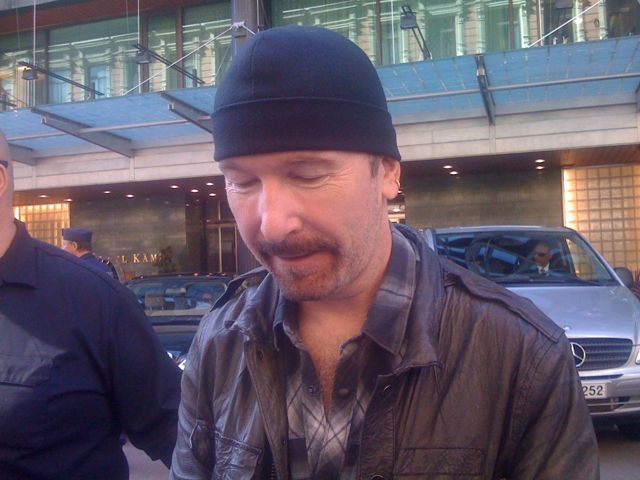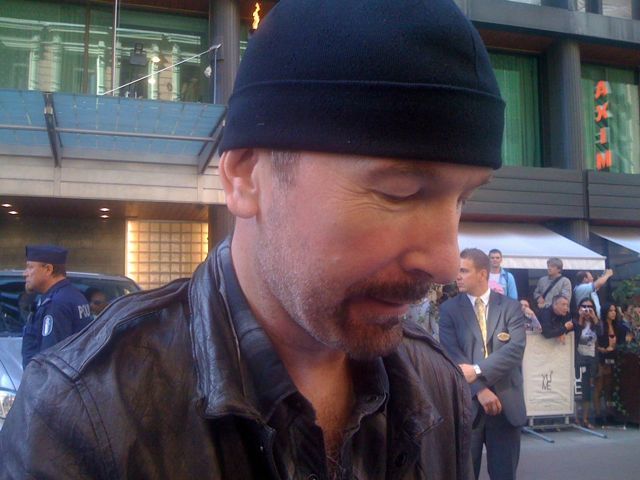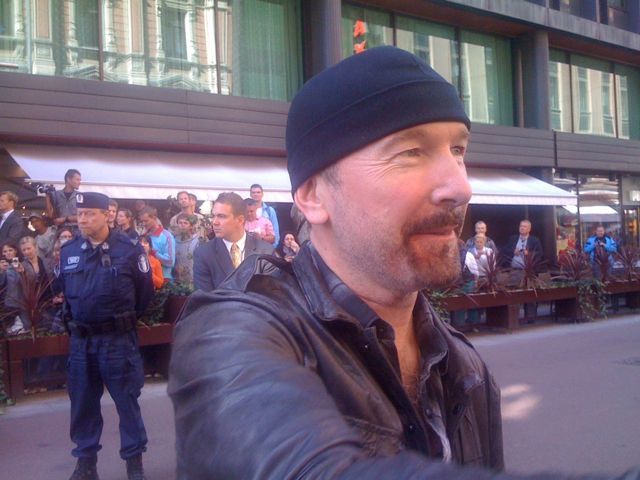 Of course U2 has their own camera crew that takes photos during their tour. Here they are in action: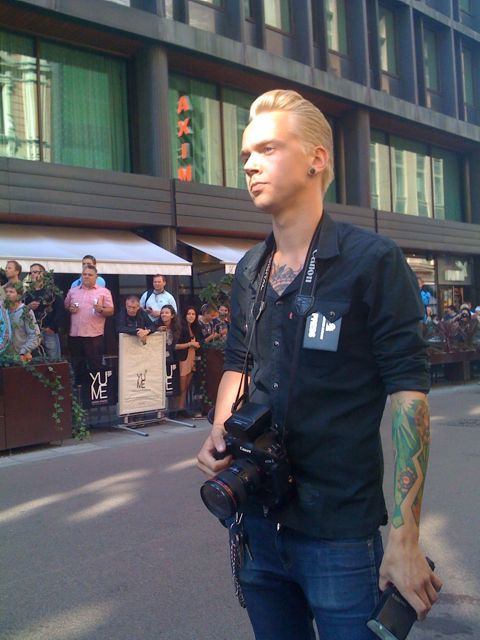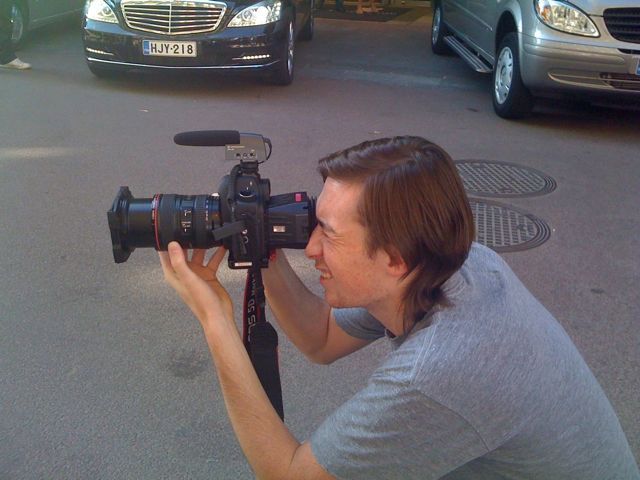 But what about Larry? Well he desided to hide himself..
They where off to sound check before the concert tonight, but spent 20 minutes with their fans first.
Updated 05.09.2010:
I have uploaded some more photos to Flickr: http://www.flickr.com/photos/elarre
The photos is lisenced under a Creative Commons Attribution-Noncommercial-Share Alike 3.0 License