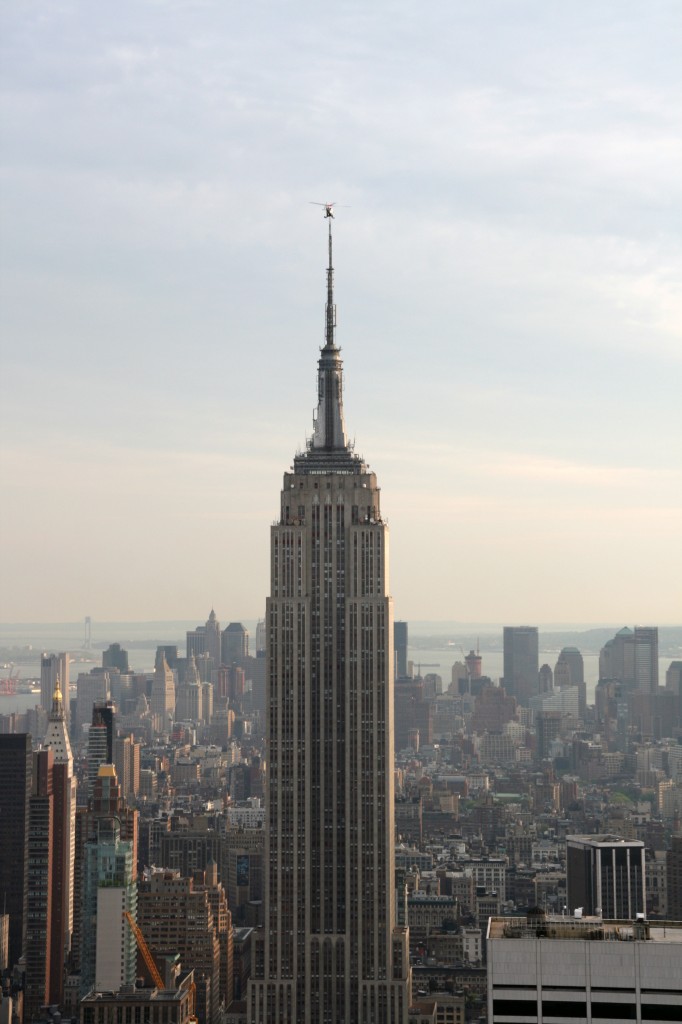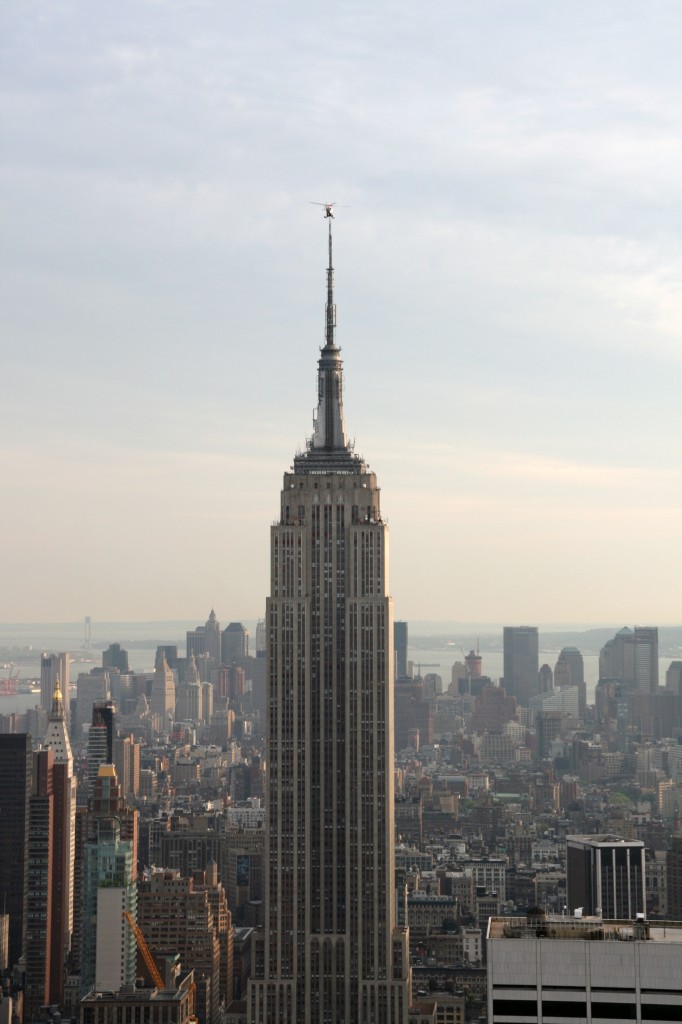 NYPD Helicopter on top of Empire State Building, NYC. Taken Spring 2009.
The photos is lisenced under a Creative Commons Attribution-Noncommercial-Share Alike 3.0 License
A great experience. Some guys in a NYPD helicopter had fun by flying over our heads on top of the Rockefeller Center, before flying towards the Empire State.
Here are some more photos of the NYPD Helicopter, taken from the top of the Rockefeller Center: